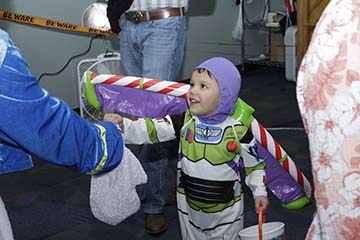 You never know who you will see at our Trick-or-Treat Trail! Walk through the trail, where friendly characters will hand out candy to all children. There will be games with prizes, entertainment, and more family fun. This event is a no scare zone; and, parents must accompany children during the entire event. Adult admission is free; so, please only register children. For more information, contact Mike Pfeiffer at 847.850.2108 or mikep@bgparks.org.
Age: 12 years and under
Date: Check back in July for updated information
R/NR Fee: $5/$7
Location: Community Arts Center
Code: 261023-01
Time: 5 – 6 pm
Code: 261023-02
Time: 5:30 – 6:30 pm
Code: 261023-03
Time: 6 – 7 pm
Registration for this event is full.
Sponsored by