Fiscal Year
The Buffalo Grove Park District operates on a May 1 – April 30 fiscal year.
Be A Good Neighbor
Please respect the rights and property of neighbors living by the parks. A few reminders:
Use the sidewalks and pathways when walking to parks. Cutting through private yards is not appropriate.
Trees, bushes, fences, etc. should not be used as bathrooms. We suggest family members use their own bathrooms before visiting parks. Some park locations will have portable restrooms.
Trash should be discarded into trashcans in the parks. When not put into cans, it often blows into neighboring yards.
Please report vandalism by calling 847.850.2163.
By following these guidelines, your visit can be more enjoyable for everyone.
Program Guide Changes/Errors Disclaimer
Due to the large amount of information available in the Buffalo Grove Park District seasonal program guides, errors before or after publication may occur. We apologize for any errors and we will publicize any changes as quickly as possible. We will also attempt to keep information on this website as current as possible. Thank you for your patience and understanding when these situations arise.
Photo Disclaimer
Registrants and participants of programs and special events permit the taking of photos and videos of themselves and their children during the Park District activities for publication in the program guide, website, Village Newsletter and additional uses as the Park District deems necessary.
Social Media Policy
The Buffalo Grove Park District reserves the right at its sole discretion to remove or restrict a social media post from an outside party that uses written words, recordings or graphics that are deemed as offensive, vulgar, inappropriate, pornographic, violent, obscene, promotes discrimination, threatens any person or organization, advocates illegal activity, infringes on copyright or trademarks, compromises safety or security, is spam or links to other sites, supports or opposes a political candidate, is libelous, is slanderous or promotes another business not related to the Park District, or violates the District's social media policy.
Negative comments, criticism or praise to any District social media post cannot be removed from any District social media platform, unless there is a violation of our social media policy. The commenter cannot be blocked from future posts to Park District platforms, unless that person violates our external social media policy 2 times or more.
Warning Of Risk
Recreational activities/programs are intended to challenge and engage the physical, mental, and emotional resources of each participant. Despite careful and proper preparation, instruction, medical advice, conditioning and equipment, there is still a risk of serious injury when participating in any recreational activity/program. Understandably, not all hazards and dangers can be foreseen. Depending on the particular activity, participants must understand that certain risks, dangers, and injuries due to inclement weather, slipping, falling, poor skill level or conditioning, carelessness, horseplay, unsportsmanlike conduct, premises defects, inadequate or defective equipment, inadequate supervision, instruction or officiating, and all other circumstances inherent to indoor and outdoor recreational activities/programs exist. In this regard, it must be recognized that it is impossible for the Buffalo Grove Park District to guarantee absolute safety.
Accident Insurance
The Park District does not carry medical or accident insurance for program participants. Participants should review their personal insurance before registering for Park District programs to be certain of adequate coverage.
2022-06-15
As of July 25, 2005, the Buffalo Grove Park District Board of Commissioners has banned smoking on all Buffalo Grove Park District property under Ordinance 05-7-1. This includes all parks, playgrounds, facilities, buildings, athletic fields and parking lots. We appreciate your cooperation.
Facilities
All facilities participants are expected to follow the rules of the facilities. Specialty areas of the facilities (example: Fitness Center and the pools) have posted signs stating special rules specific to that area. Disregard or abuse of facility rules may result in removal by staff or police from the facility for a designated length of time or permanently.
Observers
Observers of programs are also expected to behave appropriately. Parents, friends, and any other observer is held to the same standards of behavior as participants. If inappropriate behavior of a program observer is reported or observed by a staff person, the observer will be asked to leave by staff or police if necessary.
Tree Memorial Program
If you would like to commemorate a date, person, event or an organization, you may arrange to have a tree of your choice planted in your favorite park. The Park District recognizes tree memorial donations with plaques at the Alcott Center. The Park District will consult families or individuals on the tree species and potential location. The Park District will complete all installations. Donations are tax deductible. A printed brochure with additional information is available at the Alcott Center.
Discrimination Policies
Discrimination on the basis of race, color, creed, national origin, sex, age, or disability: Buffalo Grove Park District complies with the requirements of Title VI of the Civil Rights Act of 1964, Section 504 of the Rehabilitation Act of 1973 as amended, the Age Discrimination Act of 1975, the Civil Rights Restoration Act of 1988 (P.L. 100-259) and the Americans with Disabilities Act of 1990 (P.L. 101-336) to the extent that no person in the United States shall, on the grounds of race, color, creed, national origin, sex, age, or disabilities be excluded from participation in, be denied of, or be otherwise subjected to discrimination in any program or activity provided by that agency. Areas affected by these requirements include, but are not limited to the following: 1) programming 2) facility use 3) planning and construction 4) planning and/or advisory groups and 5) fee structures.
Americans With Disabilities Act
The Buffalo Grove Park District will comply with the Americans with Disabilities Act (ADA), which prohibits discrimination in the provision of programs, services or activities to individuals with disabilities. We invite any resident with any special need to contact our staff, or our special recreation staff, upon registration, so that a smooth inclusion may occur.
In addition to the programs listed within our brochure, our district also provides specialized services for people with disabilities through the Northwest Special Recreation Association (NWSRA). Feel free to contact NWSRA at 847.392.2848 for more information.
If you have questions regarding the Park District's policy regarding ADA, or believe that you have been unfairly discriminated against in the provision of services or activities at the Buffalo Grove Park District, contact Erika Strojinc at 847.850.2133 or estrojinc@bgparks.org. A procedure is available to you for the prompt resolution of your complaint.
Please attach a description of any accommodations needed to your registration form. This procedure will help ensure your enjoyment of our programs and events.
Active Duty Military Policy
Individuals and families of active Military status are eligible for financial assistance for park district programs, memberships, and special events. These individuals must be residents within the boundaries of the Buffalo Grove Park District. This policy is for active duty military personnel including reservists called to duty.
There would be no charge for any and all service facilities for the specific individual except for contract services and ticket/admission events. Families or dependents of active duty military personnel would be eligible for a 25% fee waiver for the same. Additional funding for programs is available through the Buffalo Grove Park District Scholarship Program.
The fee waivers will terminate 60 days after honorable discharge. Passes for specific use of facilities will have a six-month termination date and can be re-issued for further use with proper documentation. Documentation/Military orders must be presented to be eligible for consideration. For more information, or to receive a scholarship application packet, contact Joe Zimmermann at 847.850.2197 or jzimmermann@bgparks.org. All requests will remain confidential.
Rusty Reiner Veterans Memorial Fund
A fund has been established in memory of Vietnam Veteran Russell "Rusty" Reiner, long-time Buffalo Grove resident. His daughter, former wife, parents, brother and many cousins still live in Buffalo Grove. The Reiner family partners with the Park District to provide a scholarship/fee assistance program for Active Duty Military personnel and their families.
If you are interested in this program, as either a scholarship recipient or contributor, contact Joe Zimmermann at 847.850.2197 or jzimmermann@bgparks.org.
The Buffalo Grove Park District thanks the Reiner family for their generosity in supporting financial relief to resident military families.
Northwest Special Recreation Association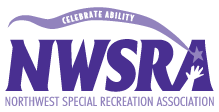 The Buffalo Grove Park District is a member of a cooperative agreement among 17 park districts that form the Northwest Special Recreation Association (NWSRA). NWSRA exists to provide outstanding opportunities through recreation for people with disabilities. The agency's team of full-time Therapeutic Recreation professionals and trained part-time staff offer safe, fun and quality year-round opportunities to individuals with disabilities of all ages and ability levels. Participants benefit through increased self esteem, physical and social skills development, and improved fitness and health, while experiencing new challenges, making friends and having fun! Afterschool, evening and weekend activities feature cooperative sports and games, individual and team sports, arts and crafts, fitness, cooking, creative arts and drama. Camps, trips and special events are also available at various times throughout the year.
Inclusion assistance is provided by NWSRA to those individuals who wish to participate in their home park district programs. When registering, the parent of an individual with a disability should inform the Park District (and NWSRA, if desired) of any accommodation needed in order for the individual to successfully participate in the program. The Park District staff will then contact NWSRA for assistance with the accommodation.
For more information on NWSRA, brochures may be picked up at the Alcott Center or at the NWSRA office at Park Central, 3000 W. Central Road in Rolling Meadows. NWSRA may be contacted at 847.392.2848 (voice), 847.392.2855 (TTY) or 847.392.2870 (fax). Check out NWSRA online at nwsra.org.
Opportunities For Leaders
NWSRA is hiring leaders for positions of inclusion as well as NWSRA programs. If you have an interest in working with individuals with disabilities, contact NWSRA at 847.392.2848 to discuss the possibilities.
Therapeutic Recreation . . . The Benefits Are Endless!
Leaders & Volunteers Needed For Integrated Programs
The Americans with Disabilities Act (ADA) and the trend toward main-streaming students with disabilities into regular classrooms has increased the number of requests for assistance to individuals with special needs participating in park district programs. Program times vary considerably, making it difficult to find staff. Yet, these programs may be perfect for high school students, seniors and/or mothers of older school age students wanting to work a few hours a week helping others.
The NWSRA and the Park District would like to develop a pool of people willing to work these varied hours, integrating individuals with special needs into park district programs. We will provide the necessary training and supervision of volunteers and leaders. Interested individuals should call 847.392.2848.